An ERP Solutions Consulting Model that is Proven to Reduce Risk and Lead to More Successful Outcomes
We use technology to help our customers realize more value from their core business processes. Some examples include reducing the time and effort required to consolidate financials and perform period-end closing, automating inventory management to improve accuracy, and decreasing the cost of goods sold through intelligent demand planning.
We are an SAP Gold Partner and a Team of Business Management Technology Experts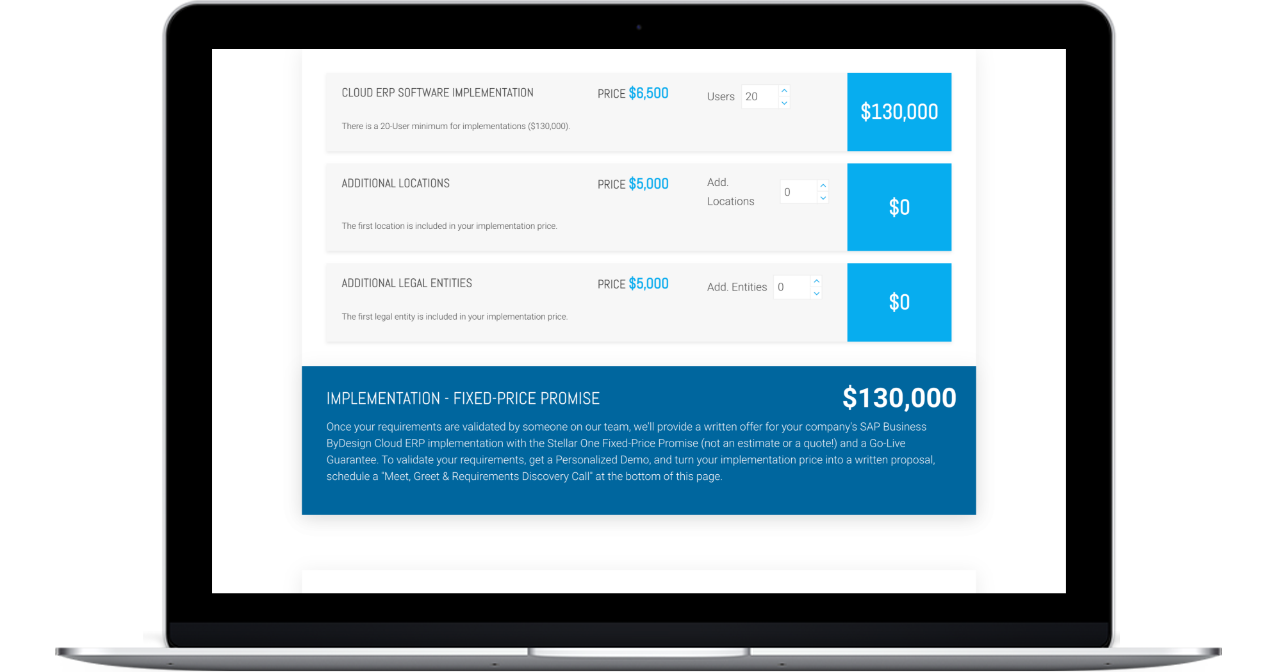 Evaluating a new ERP software implementation?
We believe in simplifying the ERP software evaluation process as much as possible for you. So, we developed this pricing calculator so that you are able to calculate your implementation and ERP software subscription cost without having to contact a salesperson, or even enter an email address!
CALCULATE YOUR ERP IMPLEMENTATION PRICE NOW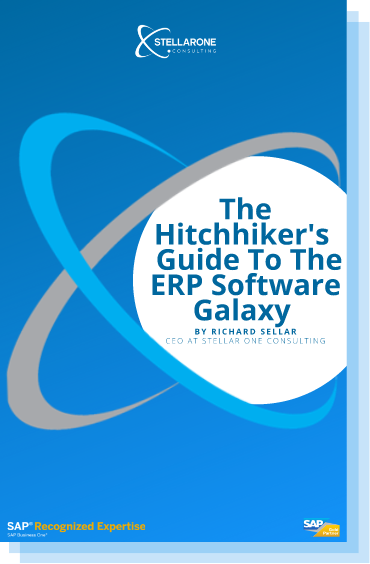 THE HITCHHIKER'S GUIDE TO THE ERP SOFTWARE GALAXY
Learn How to Successfully Select & Implement ERP Software
Read The Hitchhiker's Guide to the ERP Software Galaxy and learn more about how ERP software works, how to pick the right ERP software and implementation partner for your company, how to avoid the common mistakes that cause ERP software implementation failure, how to successfully implement ERP software, and much more!
OUR TESTIMONIALS
OUR CUSTOMER-CENTRIC CONSULTING IS MORE THAN JUST TALK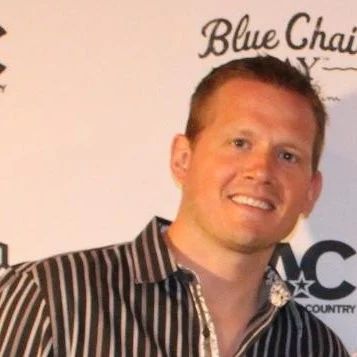 Stellar One Consulting has been providing us with outstanding SAP implementation services and support for years. Without their guidance, we wouldn't be using the system as effectively as we are today.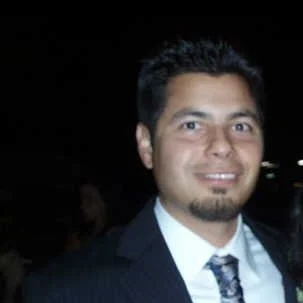 SAP eliminates manual processes so we can properly track parts and projects throughout the entire manufacturing process.
VP of Parts Operations at Block Imaging
The fact that we can understand our inventory with extreme precision give us an incredible advantage. We now use SAP to do things that our competitors aren't able to do.