Wholesale Distribution AND OMNI-CHANNEL DISTRIBUTION ERP Software
Elevate your business with the best ERP Software for wholesale distributors
A fully-integrated solution that enables distribution scalability and profitability
Be a better wholesale distributor & flourish despite the increasing challenges of an on-demand culture with an ERP system built for wholesale distribution
Without using automation to increase productivity, and without data visibility facilitating informed decision-making, you'll get beat by a competitor that is, by Amazon, or by both. With ERP Software for Wholesale Distribution businesses, you'll be equipped with the tools required to win.
WHOLESALE DISTRIBUTION CLOUD ERP SOFTWARE
Trusted by 1 million+ users across 75,000+ companies, automate & scale your company with SAP ERP software for Wholesale Distribution
From Accounting & Finance, Demand and Supply Planning to Warehouse Management & Logistics, from Customer Service to Project Management, centralize your core wholesale distribution operations into one, fully integrated solution. Enable your team to gain greater insight into your company's performance and make decisions based on real-time information.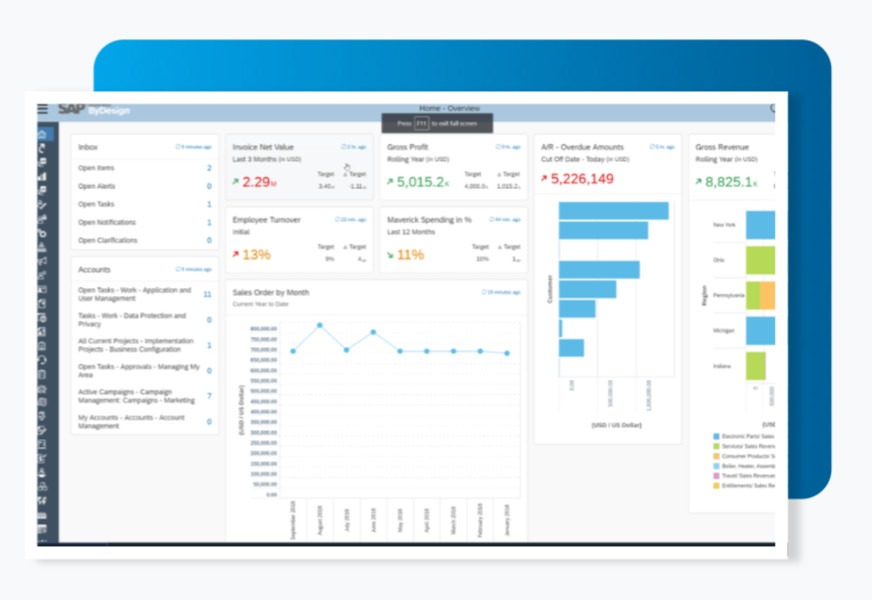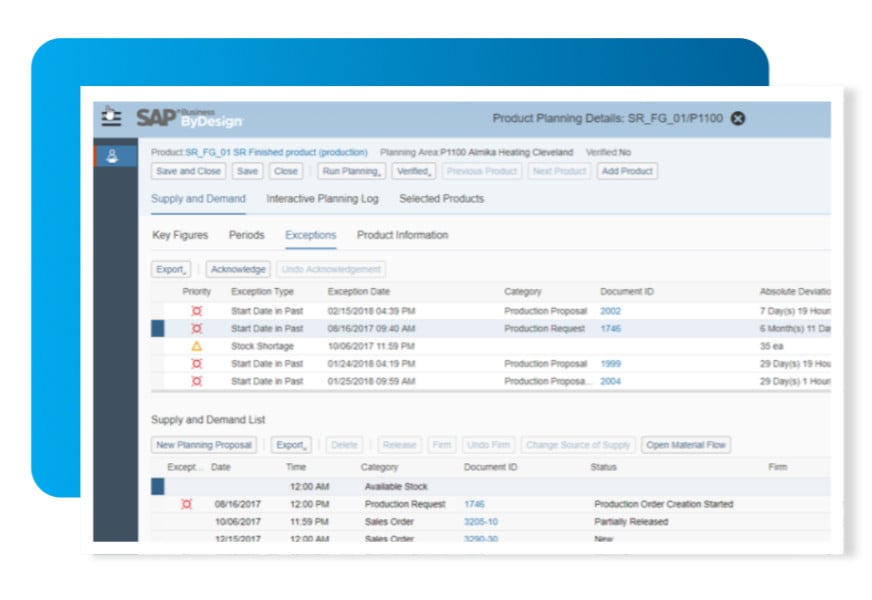 WAREHOUSE MANAGEMENT & BARCODE SCANNING
Run a more efficient & profitable Wholesale Distribution operation by extending your ERP's transaction functionality to mobile scanning devices in your warehouse
Work quickly out-of-the-box or easily adapt our barcode scanning solution to your Wholesale Distribution company's unique workflows. Mobile data collection will allow your team to reduce overhead costs & mistakes, increase inventory accuracy, and drive productivity.
ECOMMERCE INTEGRATION
Streamline your order fulfillment, improve visibility into your transactions with key customers, shorten your order-to-cash cycle and get synchronized product information in real-time to accurately display product stock-levels and pricing to customers.
eCommerce integration enables the free-flow of data between your online channels and SAP's accounting, sales and inventory management functionality, so every order is automatically, accurately entered once.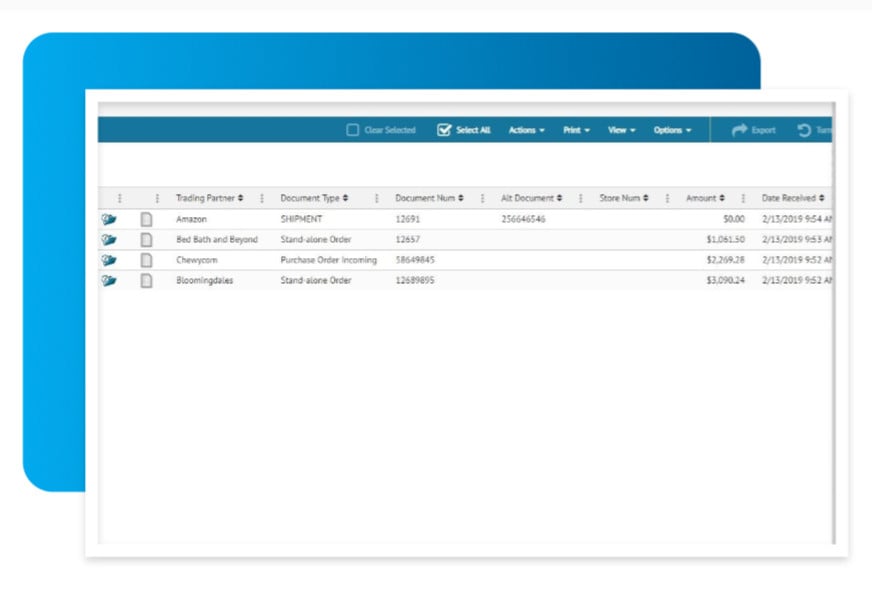 ELECTRONIC DATA INTERCHANGE (EDI)
Streamline your order fulfillment, improve visibility into your transactions with key customers, and shorten your order-to-cash cycle with ERP Software for Wholesale Distribution
Gain the ability to seamlessly format your EDI transactions to match your trading partners' requirements, reducing manual data-entry expenses and costly charge-backs.
ADVANCED DATA VISUALIZATION
Get the data visualizations your Wholesale Distribution leadership team needs in order to see your company better and facilitate smarter decision-making
Whether you're looking at inventory, order fulfillment, logistics, purchasing, or sales and financial data, the story you need told is right on your screen. Regardless of where your data is coming from, be well equipped with the visibility to be a better, more competitive company.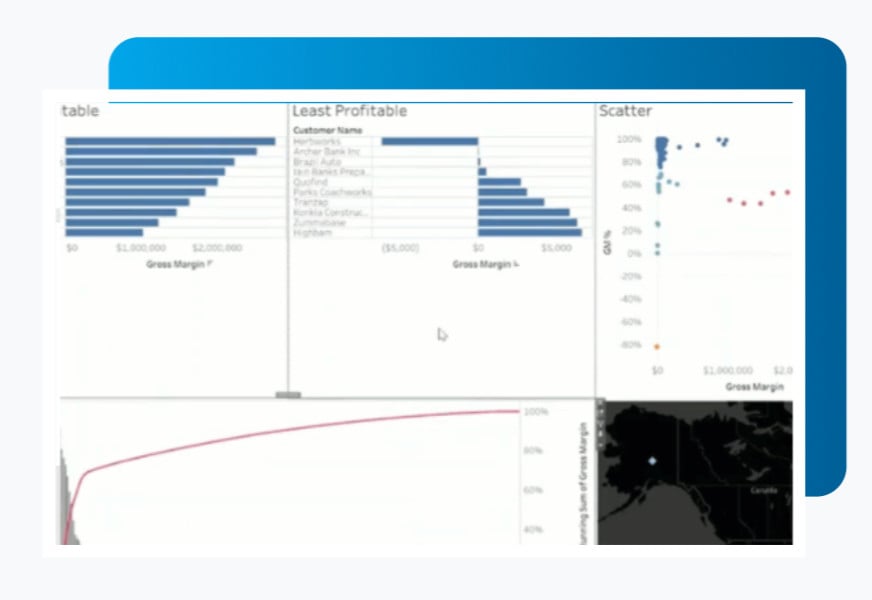 Here are the ERP software solutions we implement and support for wholesale and omni-channel distribution companies every day.
Want to know more about how to implement SAP Business ByDesign and Business ONE ERP systems for wholesale distribution?
OUR TESTIMONIALS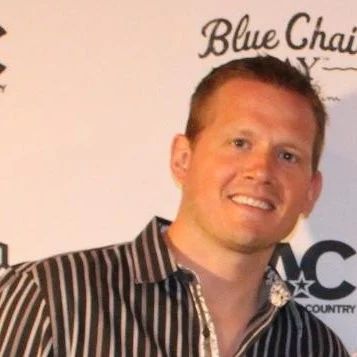 Stellar One Consulting has been providing us with outstanding SAP implementation services and support for years. Without their guidance, we wouldn't be using the system as effectively as we are today.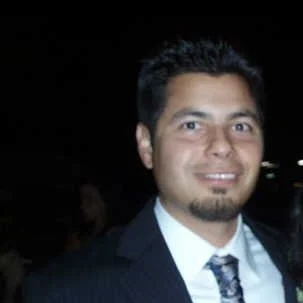 SAP eliminates manual processes so we can properly track parts and projects throughout the entire manufacturing process.
VP of Parts Operations at Block Imaging
The fact that we can understand our inventory with extreme precision give us an incredible advantage. We now use SAP to do things that our competitors aren't able to do.