Brochure

: SAP Business One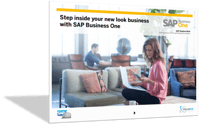 If your business processes are manual, overly-complicated, and not integrated across departments, then you're probably looking for some technology to solve these problems for you. SAP Business One can produce the digital transformation your company needs in order to outpace, outmaneuver and outlast your competitors.
Video

: What the heck is an ERP software implementation?
Solution Brief

: SAP Business One Cloud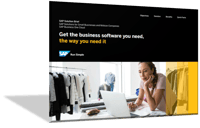 The SAP Business One Cloud solution provides you with all the integrated business management functionality of the SAP Business One application. The cloud-based solution helps you to streamline processes and increase visibility to improve operational efficiency and decision making, while helping you manage your IT infrastructure with minimal investment. Learn more about the solution by clicking the button below now.
Case Study

: Premium Pet Food Brand Grows Rapidly with SAP Business One and Stellar One
Growing rapidly while remaining operationally efficient can be a very difficult feat to accomplish. In fact, most companies never experience it. To get this done, our client really needed us to understand their business on an intimate level and then be able to do something about it. Learn more about how Stellar One Consulting configured SAP Business One to help our client achieve double-digit growth without having to double their headcount.
Video

: How to successfully implement SAP Business One
Brochure

: SAP Business One for Wholesale Distributors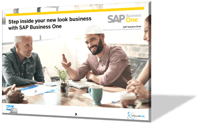 Proactively meet customer and supplier demand with SAP Business One for wholesale distribution. Improve everything from demand planning to inventory and supply chain management - and run flexible, tightly integrated processes to achieve operational excellence.
Brochure

: SAP Business One for Retail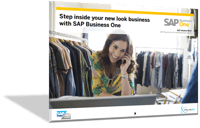 Give consumers the products, information, and personalized experiences they want - across any channel - with SAP Business One for retail. Harness real-time customer and point-of-sale insights, engage shoppers, and optimize everything from merchandising to your supply chain.